Anthony Stevens


Info
Number position
#3 (former)
Nickname(s)
Satone
Born
Unknown
Joined
1998
Occupations
Roadie/Drum Tech/Musician
Masks
Liar Mask (1998)
The person wearing the Liar mask on the cover is not Chris nor Brandon, but old Slipknot tech/roadie Anthony 'Satone' Stevens. Chris was later photoshopped over the original for the final album cover.
•He is one of the singers of Downthesun.
•He drank piss for a hundred bucks, then puked and drank it again for an additional 75 bucks.
•Shawn paid for Satone's face tattoo.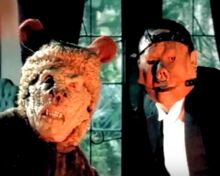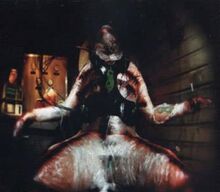 Ad blocker interference detected!
Wikia is a free-to-use site that makes money from advertising. We have a modified experience for viewers using ad blockers

Wikia is not accessible if you've made further modifications. Remove the custom ad blocker rule(s) and the page will load as expected.