Welcome to the Slipknot Wiki
Slipknot is an American heavy metal band from Des Moines, Iowa. Formed in September 1994, the group was founded by percussionist Shawn Crahan and late, former bassist Paul Gray. The band has five studio albums, four video albums, one live album, and several singles.
Join the Chat>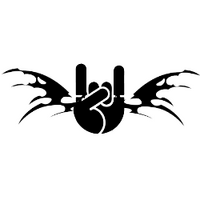 Ad blocker interference detected!
Wikia is a free-to-use site that makes money from advertising. We have a modified experience for viewers using ad blockers

Wikia is not accessible if you've made further modifications. Remove the custom ad blocker rule(s) and the page will load as expected.