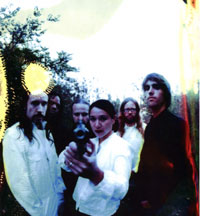 To My Surprise was an American alternative rock band formed in 2002 in Des Moines, Iowa. They are referred to as a side project of Shawn Crahan, a member/founder of metal band Slipknot. In 2003 they released their debut album To My Surprise, however after losing frontman Brandon Darner in 2004 they parted ways with their record label. 2005 saw four new members join the band to begin work on a second album and in 2006 they began performing shows in the US. However, shortly after To My Surprise canceled several upcoming appearances and disbanded without releasing a second album
Ad blocker interference detected!
Wikia is a free-to-use site that makes money from advertising. We have a modified experience for viewers using ad blockers

Wikia is not accessible if you've made further modifications. Remove the custom ad blocker rule(s) and the page will load as expected.