This talk page is for asking questions and contributing to the Wiki ONLY. Any personal insults or spam will be deleted.
All messages left here before November 4 2010 have been moved to:Archived Talk Page - THE GMoD to keep this area clean.
Hey GMoD, it is Slipknot
Edit
Hey

I just thought that I would let you know that this is my new wiki account.
Unsigned comment by Slipknota
Hey, great to see you made an account ;).
Just a really quick note, remember to sign your talk page posts with the
button, or by signing with four ~ symbols (Witch will automatically generate the effect of the signature button. -----<THE GMoD - Admin - Founder - Slipknot.Wikia.Com>---- 22:49, November 4, 2010 (UTC)
Thanks! I'll be sure to ask for more help if needed. Metalchick36 01:53, November 7, 2010 (UTC)
u remember me
Edit
Hey GMoD wassup man, i just made this new account and was hoping you to remember me, (im the brazilian guy hope u remember me, we used to talk in the Shoutbox) do you have a new msn??? if so just mail me at brunoleiteb@hotmail.com!!! greets from BR
Unsigned comment by Maggot6444
Hey! Wow its been awhile, yeah my old email got hacked, I meant to re-add you but I forgot your email!
My new email is THEGMoD@hotmail.com. I will email you in case you do not get this message
-----<THE GMoD - Admin - Founder - Slipknot.Wikia.Com>---- 03:23, December 22, 2010 (UTC)
Hey man,
Profile box
Edit
I was just wondering how you made that user box on your profile page?~~ÐσӓḑӢḯnj᷿ḀWalҜinḠ 07:55, December 24, 2010 (UTC)
I am going to replicate the box here, go into source mode and copy paste it into your user page three spaces above the content of your page. Then in Source mode edit the stuff like Birth Year, I will put some instructions there to get you started. Note some of the options are optional, just leave them blank and remove the name of section (Ex. "Birth Year").
-----<THE GMoD - Admin - Founder - Slipknot.Wikia.Com>---- 08:55, December 25, 2010 (UTC)
PLACE NAME HERE
Place image link here
User
Slipknot Wiki
Birth Year
Insert year of birth
Location
Insert Location
Favorite Song
Insert link to favorite song
Favorite Album
Insert link to favorite album
Favorite Member
Insert link to favorite member
Fellow Slipknot fan wants to be admin
Edit
I've been an admin/mod at places since 2005,if you need help let me know.(Hangingmanpeter0 12:26, June 18, 2011 (UTC))
Hey there, "Hangingmanpeter0".
I apologize for the late reply. If you are still interested in obtaining Administer privileges here, let me know via this page, I have been inactive on here and will most likely remain inactive for a short time now, due to not being able to devote enough time to the site.
If you think you can devote time to this site, I would be happy to give you Admin. Thanks for your interest, I hope to hear back from you soon,
-----<THE GMoD - Admin - Founder - Slipknot.Wikia.Com>---- 04:01, July 10, 2011 (UTC)
Yes,I'm still interested..(Hangingmanpeter0 05:42, July 10, 2011 (UTC))
2012 Grammy Countdown
Edit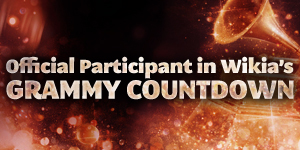 Greetings! My name is Scott, and I work for Wikia on their Community Development Team. With the Grammy Awards rapidly approaching, we'd like to involve your wiki in our 2012 Grammy Countdown contest by temporarily adding the above banner to your main page. The details of the contest can be found HERE, we're just looking to give your users a chance to join in on the Grammy excitement, and win that $100 iTunes gift card. :) Please hit me up on my talk page as soon as you can and let me know if you're willing to join us in the event, so I can add the contest banner and we can get your users informed on how to enter. Thank you for your time!
http://i123.photobucket.com/albums/o297/SCOTIMUS76/siggy3.png (profile)•(talk)•(email) 05:28, January 28, 2012 (UTC)
Since I didn't hear back from you, and we've had nothing but positive feedback from every other wiki involved, I've gone ahead and added the banner. If you decide you don't want to participate, feel free to remove it, but we're hoping you'll come along for the ride. :)

http://i123.photobucket.com/albums/o297/SCOTIMUS76/siggy3.png (profile)•(talk)•(email) 21:18, January 30, 2012 (UTC)
Requesting help
Edit
I'm sorry to hear you've lost interest, for many users the switch to "Oasis" took some getting used to. I think Slipknot Wiki is looking great, but it's understandable - when something is your "baby" any unplanned or unwanted changes can feel very strange and frustrating. If you'd like some help with getting everything converted over the way you want it while still being oasis compatible, please feel welcome to put in a request HERE and we can assign someone to help make whatever adjustments or tweaks are necessary to eliminate any compatibility issues. As with any change, some people love it and some people don't, but we certainly don't want anyone to feel alienated or become disinterested in a project they have put so much work into. Best wishes-
http://i123.photobucket.com/albums/o297/SCOTIMUS76/siggy3.png (profile)•(talk)•(email) 22:34, January 30, 2012 (UTC)
I Like Very Much Slipknot!! Thank You!!
hi dude, i am making a website like wikia but more social and free, i would like to have slipknot on the wiki too in the alpha, can you provide me with contents and the things you would like to have on the wikia which would make it better ?
Yo, why isn't the albums category needed? Just curious.
Btw, hi. I'm new here so please excuse if my edits/fixes aren't exactly the best.
Scissors song page, song meaning is lack luster explanation. Almost all of Slipknot's songs are about escaping, destroying, mastering the strawman system called (Sic). Standard Industrial Classification. That is why they wear bar codes, yada, yada, because we are all products in the (Sic) system.
(Sic) Government usage: Standard Industrial Classification (Sic) Latin usage: Writing something that appears incorrect, but it is not at all. (Sic) verb: attack, incite
(Sic): A system used as a mass psychological experiment to create the American government incorporated as the "United States" of America. States of mind, not land masses. Designed by our forefathers to create a level playing field between those who wanted to stay loyal to the King of England and those who desired to follow the right hand path of inherent, inalienable Rights endowed by our God(s) in their creation. Or to choose both and freely ingress and egress from one state of mind to another. Our forefathers created a perfect system based off of one Latin words numerous different meanings. Scissors is about a man waiting for the correct time to separate the entity from the flesh medium our "souls" act through. Thomas Jefferson wrote context of "personality" as a separate concept from the body. We are all bipolar, just as the Earth, batteries....Without bipolar ( good and evil) there is nothing to stir the pot for creation. A stagnant pool of all good becomes stagnant and dies just as a pool of evil does the same if it remains without good to incite a reaction. An example of (Sic) How were we taught to correctly write our name? Like this: Bob C. Anyone, a violation of the third Commandment naming a human being made in a gods image. Or BOB C. ANYONE, the way corporations names are written? You will not understand this paragraph unless you are learned in The Bible, contract law, common law, separation of church and state, Declaration of "Inner"Dependence. Remember, your body is a temple church, your mind is the state, of mind. Slipknot is a deprograming program written in verse and code rather than just one of the two...
All Slipknot pages are incorrect. I left a rough draft of what (Sic) really is on the talk on that page. It will take weeks to correct the verbiage to match the "state" of mind Slipknot songs verses are sang in and from what point of view, what person, first, second or third person. A contributor can't effectively express the what until they know the why? (Sic) is a mix of that words definitions combined to form a patented system that creates a nations governing body. The pulse of the maggots would be equal to the stock market time line, like a heart beat, Circadian Rhythm, of the economy of the United States. Slipknot effectively used the same principles our forefathers used to create our nations government to create a loyal following. And the method used is hidden in plain sight for everyone to misinterpret for themselves. It is not sick, but Sic. Sic is usually written (parenthetically) Not impressed by the lack of research on post in this wikia, but willing to help you understand, so as not just to be a fanatic. I will need admin rights to help. I am well versed in Commercial Law (Sic), Common Law, Maritime Admiralty Law, The Bible, Latin.....Yes, Slipknot uses Latin words, such as Sic. One of Sic's definitions is the word (such) among others. So in essence, I just wrote "Yes, Slipknot uses Latin words, such as such.
Hello. Thanks for making this awesome wiki. it helped me learn a lot about Slipknot as a new Maggot